A Dragon Lives Here: An Intimate Look at the Life of Bruce Lee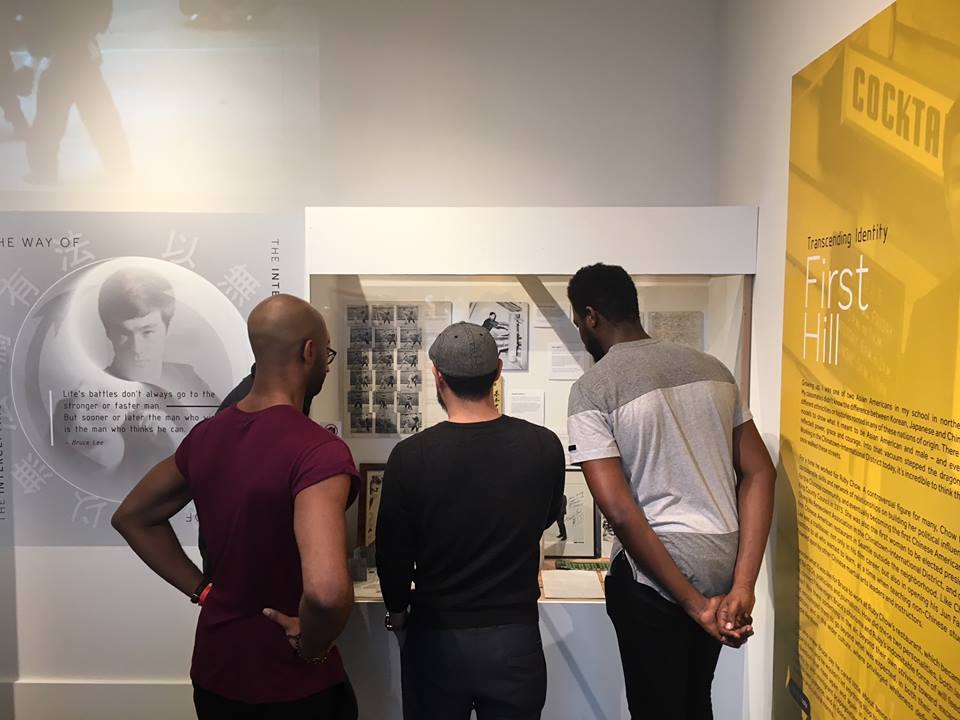 A Dragon Lives Here, the Wing Luke Museum of Asian Pacific American Experience's latest exhibit (part 4) is now open! In partnership with Bruce Lee's wife and daughter, as well as the Bruce Foundation, this exhibit is touted as a fresh and never before seen perspective of Bruce Lee and a deep and personal look at this legend's life.  It pays homage to the impact that Seattle as a city had in Lee's life- as the place he built his first martial arts studio, trained and even met his wife.
The Wing Luke Museum is located in the historic and rehabilitated historic East Kong Yick Building (at 719 South King Street in Seattle), a largely unoccupied historic single room occupancy hotel in the Chinatown-International District.  It was created to recount and reflect the rich history of Asian travellers who came by steamship and rail to Seattle in the late 1800s in search of a better life.  Find information online at www.wingluke.org/. The museum is open Tuesday through Sunday from 10 to 5, closed Monday and special hours the first Thursday of the month.

Insider tips:
Wear something you feel comfortable in.  There is a fair amount of moving and walking
You need to get your reservations 24 hours in advance, so make sure and plan ahead.
Get 15% off by becoming a member!  You can easily add the membership option to your cart!
Want to get in quickly?  Print your tickets or bring in your e-mail confirmation- it streamlines the process.
Additional exhibits currently showing at The Wing Luke Museum include:
The Wing Luke Museum is currently showing:
What's In Your Cup: Community Brewed Culture
Teardrops that Wound: The Absurdity of War
Year of Remembrance: Glimpses of a Forever Foreigner
Visions of Pasifika: Light From Another World
New Years All Year Round
Costumed Spectacle: Cantonese Opera From the So Family Connection
Wham! Bam! Pow!: Cartoon