Guards for Eternity: Terracotta Warriors at Pacific Science Center
The Pacific Science Center is on our list again this month, as they have open yet another exciting exhibit!  Beginning April 8th, the PSC will proudly present the Terracotta Warriors of the First Emperor, a five-month long exhibit that will give visitors the chance to get up close and personal with a collection of the life-size statues that were buried to protect China's First Emperor, Qin Shi Huang, in 200 BCE.
The producers are tight-lipped about exact details of this unique exhibit- visitors can definitely anticipate an unforgettable archeological and historical experience. The Terracotta Army is made up of over 8,000 soldiers, chariots, and hundreds of horses, crafted out of clay to guard the Emperor's tomb upon his death over 2000 years ago. As one of the largest archeological excavations in the 20th century, this burial site continues to yield information about how the soldiers were planned, designed and created.  It's hard to believe that such an amazing piece of history rested unnoticed beneath farming communities and rural cities before being discovered in 1974.
The Pacific Science Center is proudly working with The Franklin Institute of Philadelphia, Pennsylvania to produce this two-city limited tour to Seattle and Philadelphia.  Order your tickets ahead of time so you don't miss out- after all, how often can you say that you met an army that "guards for eternity"?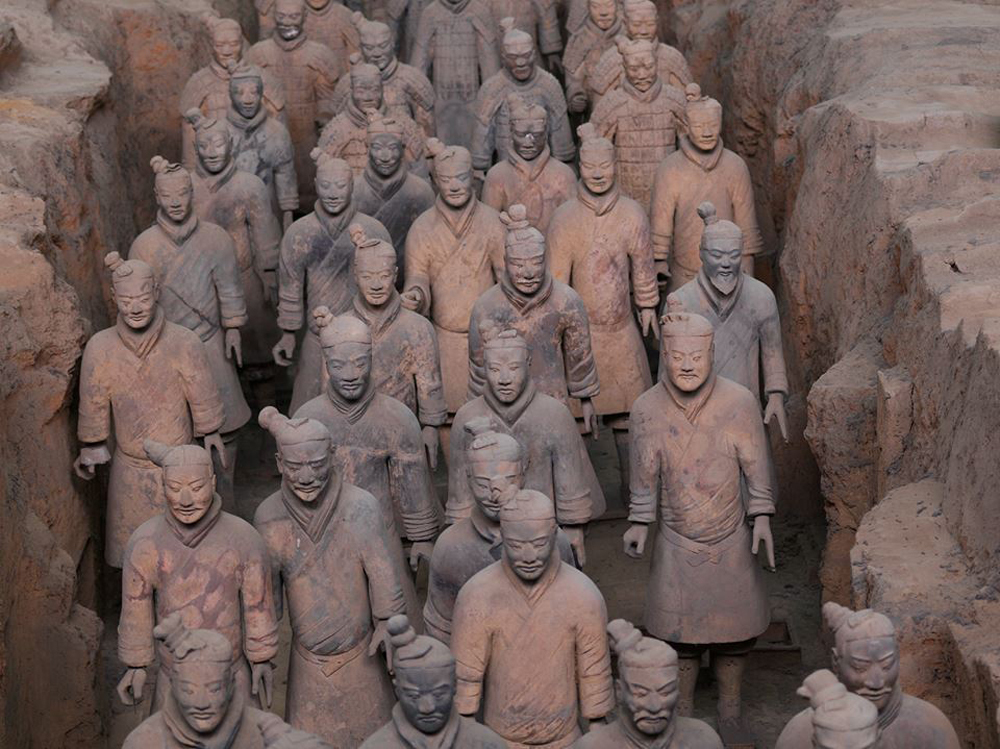 Visitors of the Pacific Science Center Agree:
 "Overall, the Pacific Science Center is a great place for children to play and explore. There are even shows throughout the day to educate them about science. The butterfly room was so amazing. It provides the opportunity for people and kids to interact with gorgeous (and some enormous) butterflies. A lot of children in the area were in awe. It was a really nice moment to see children off their phones and tablets to enjoy the beauty of nature." – Jenny C., Yelp
"Even if you already know many of the scientific principles being demonstrated, it's still nice to have a refresher. There's a little bit of everything for every science lover--paleontology, astronomy, biology, environmental science, and even a small collection of live animals. If you like science, you'll most likely find something of interest here." – Hai H., Yelp